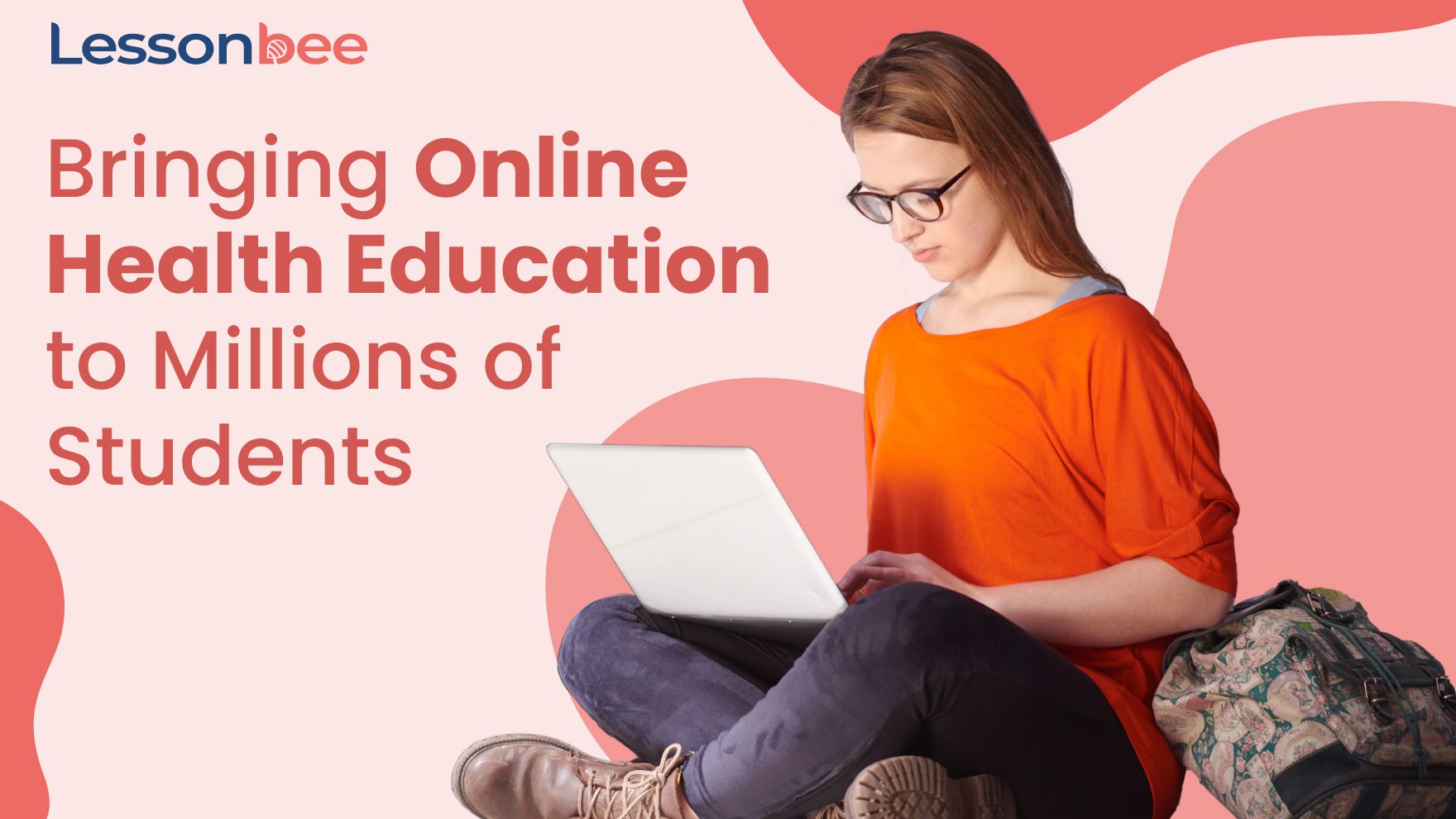 Mount Vernon, NY – June 23rd, 2020 – Lessonbee Inc.--a health education technology startup-- is collaborating with PowerSchool, a leading provider of K-12 education technology solutions, to provide a culturally responsive health curriculum for their shared customer base.
Through this collaboration, Lessonbee aims to further the reach of its comprehensive online health education courses for students in grades K-12 and create a community of health-conscious teachers and students.
"Our mission is to ensure that every child feels confident, connected, and worthy of health and success. Joining forces with PowerSchool is a natural next step to deliver our health curriculum to millions of students across the country," said Reva McPollom, Lessonbee CEO and founder.
With the recent shift to remote learning as a result of COVID-19, there has never been a better time to form an alliance that will accelerate equitable access to comprehensive online health education. PowerSchool helps schools and districts efficiently manage instruction online, and Lessonbee creates a personalized learning experience with an adaptive digital curriculum. A collaboration between the two provides their mutual customer base access to age-appropriate content that addresses all CDC recommended health topics for students in grades K-12, including mental health education and sexual health education. PowerSchool customers can access Lessonbee via the Schoology App Center under the Health & Physical Education category.
Lessonbee, is a PowerSchool Learning Application Partner - independently integrating within Schoology's LTI.
"We are excited to welcome Lessonbee into PowerSchool's ever-evolving partner program," said Alan Taylor, PowerSchool Senior Vice President, Corporate Development. "This alliance allows for our joint Schoology and Lessonbee customers to access high-quality health education content and curriculum within the Schoology platform, creating a better experience for educators and students."
PowerSchool's Partner Program is an exclusive collection of Independent Software Vendors (ISV partners) and Learning Application partners who are critical to our customers and the company's mission to power the education ecosystem with unified technology that helps educators and students realize their potential, in their way. From the front office to the classroom to the home, PowerSchool helps schools and districts efficiently manage instruction, learning, grading, attendance, assessment, analytics, state reporting, special education, student registration, talent, finance, and HR. PowerSchool's Partner Program promotes the delivery of comprehensive solutions to all areas of management of a classroom, school, school district, or state, by providing integration tools for an enhanced user experience.
For more information on PowerSchool's Partner Program, visit
powerschool.com/company/partners/ or email
PartnerProgram@PowerSchool.com.
About Lessonbee
Health Education Reinvented.
Lessonbee is a venture-backed educational technology company that's reinventing the health education experience for families, schools and districts. Established in 2018, Lessonbee provides a culturally responsive adaptive digital curriculum via a cloud-based reflective learning system that improves student behavior, academic performance, and connection with school. For more information about Lessonbee, visit www.lessonbee.com or email health@lessonbee.com.